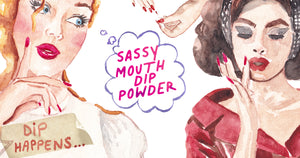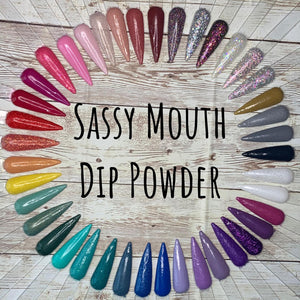 Welcome to Sassy Mouth Dip Powder!
If you are sassy, classy, maybe a little bit smarty assy, well have we got the dip powders for you. SMDP specializes in unique nail dip powder that you can enjoy at home or take to the salon.
Disclaimer
As with any cosmetic product, dip powder may cause an allergic reaction. If a reaction should occur, stop use and consult a licensed medical professional. For external use only. Use with caution and at your own risk.